Have you dreamed of traveling the world, but were too intimidated or afraid to take the first step? Are you a beginner traveler that's overwhelmed by the logistics involved in planning a trip?
I just returned from a once-in-a-lifetime 2-week trip to France and Germany! I had the privilege of seeing two UNESCO World Heritage Sites, the historical battlefields and beaches of the Allied invasion on D-Day, Neuschwanstein Castle, Dachau Concentration Camp and many iconic sites in Paris. We traveled by foot, rail, subway, bus, car, Uber and plane and planned it all ourselves.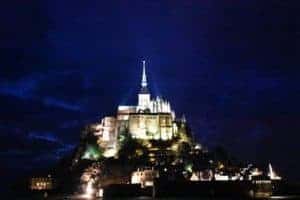 You might think I come from a long line of world travelers, but I can tell you, I never would have dreamed that I'd be on a trip like this when I was young.
I grew up in a very small town in Ohio. The 5th of 6 kids in a blue-collar family. We didn't travel. We didn't camp. We didn't even go on many day trips. To be honest, I never thought I'd leave that little town. In all my years growing up, we only went on ONE vacation. Now, I understand that in the 60's and 70's traveling with a family of 8 was not an easy task, but I knew other middle-class families that traveled, so it wasn't unheard of. I won't go into why we didn't travel, but merely point out that we didn't, and at the time, it wasn't on my wish list or even in the scope of something I considered doing.
I remember the experience of our only family vacation – a long drive with all eight of us crammed into a little station wagon, headed from Ohio to Arizona over Christmas break to visit my aunt and uncle. It was new terrain, every shade of tan in the desert, much different than the greens and blues of Ohio. Christmas day temperatures were warm enough for shorts, instead of the bundled-up holiday gear that we needed at home. There was the sprawling city of Phoenix, with a grid of streets that spread as far as the eye could see, not the rolling countryside of northern Ohio. Not exactly paradise to me, but definitely eye opening in the fact that it was so different from what I had seen my entire life so far. This wasn't my "ah hah" moment though. The flame of adventure was just a spark.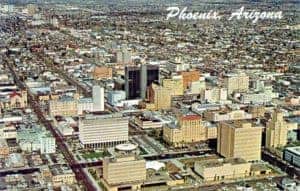 When I was 15 years old, I had a new group of friends that were a couple of years older than me. One of them had his driver's license and a cute little red Volkswagen Bug convertible. He was the only driver in our little group who had a car and he generously shared it with us. It was with this life-changing group of friends that I learned the art of adventure. With them, this Midwestern meat and potatoes girl experienced authentic Chinese food with chopsticks and all, at a restaurant in Cleveland (40 miles away). We visited Amish Country in southern Ohio, even farther away. We had the excitement of finding out about an event in a nearby town and could choose if we want to go. To top it off, two of these dear friends drove me all the way from Ohio to Arizona in that cute little bug. This time to visit my mom and two siblings who had moved there. What an adventure for a 15-year-old girl!
This brought an amazing new freedom for me and the spark became a flame and then a bonfire. The anticipation of visiting new places was like click-clicking up the tallest of roller coaster peaks, just waiting to get over the top – and the rush of that same coaster ride came with the excitement of the journey – exhilarating, stimulating, liberating, and enlightening all at once…then when it was over, the yearning to get right back on and do it again.
Now, as you can imagine, as a 15-year-old, I was still limited in travel opportunities, but I began to dream and realize that, as they say, "The world was my oyster". From then on, I knew that if I could scrape together the funds, there was nothing to stop me from realizing my travel dreams. More than 4 decades later, I'm still excited about the adventure of traveling.
Maybe you're somewhere along this journey and looking for ways to fan the flame of adventure.
If so, hopefully one of these lessons will help you take the next step.
5 Tips for Beginner Travelers:
Travel doesn't have to be expensive – Don't let finances keep you at home. There are always ways to cut costs, by sharing expenses with friends, staying with relatives, looking for bargains. Be creative. You'd be surprised what you can do with just a little.
There's a myriad of ways to make and save money for travel – Think you can't afford a trip with your current income? Consider ways to make extra money that can be socked away. Most importantly though, that money should go in a separate account, so it doesn't get used for other boring things. If travel is a priority, keep the money separate and untouchable until you're ready to go. Take a part time job or clip coupons and use the savings for your travel account. Sell clothes or items around the house that are in good shape, but not used anymore. Here are another 32 Ways to Make Money at Home.
If you're intimidated by the prospect of a big trip, take baby steps –  start your travel adventures with smaller trips, closer to home. If you haven't traveled much, plan a day trip, then a few months later, go overnight, then organize a 3 or 4-day outing. Getting experience with organizing all the details, like driving routes, accommodations, activities, food, etc. for shorter trips will help you gain confidence and wisdom for longer ones. You can also consider planning trips with a more experienced traveler who can share their wisdom.
Learn from others – Read, Listen, Watch, Ask – Don't have a friend that can help you plan? These days there's really no excuse for not doing your homework and learning everything you can about your areas of interest. Just like reading this post, you can learn literally anything you want to know through reading, listening to podcasts, watching videos or even asking questions on forums. Your public library can be a great source of information, but the easiest way to get answers is the internet, of course. Do you have a question about travel planning? Do you want to know more about a destination? Not sure what luggage to buy? Ask. Chances are you're not the first person to ask that question and more likely, someone else, or dozens of people have already answered it. All you need to do is type your question into the search bar of your favorite search engine and a wealth of information is at your fingertips.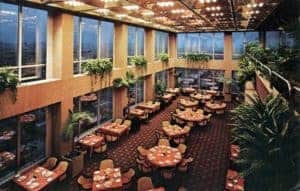 5. Don't be intimidated by venues that seem to be "out of your league" – This may sound strange, but when I was younger, I thought I wasn't allowed to go to upscale establishments. Like there was some secret membership list that I wasn't on, and if I tried to walk in the door, they'd say, "I'm sorry miss, but you can't come in here." It wasn't until I worked at a 5-star luxury resort, that I realized that if I can afford it, and can show up in presentable attire, my money spends just the same as everyone else in an upper-class venue. I learned this when I was just out of high school. I heard about a restaurant called the "Golden Eagle" on the 37th floor of a high rise in Phoenix Arizona and dreamed of dining there at sunset. It sounded so romantic to be enjoying a meal, high in the sky, with the sun setting slowly over the city. For months I was too intimidated to make any plans. Then after talking it through with a few friends, I made a reservation for four. Guess what? They let me in! Before long I was seated at a table with my name printed on the matchbook covers, while the Maître D oh so carefully placed a crisp white linen napkin on my lap. My friends and I enjoyed a truly magical meal, as the setting sun cast a golden glow on our smiling faces.
Are you afraid to step into your adventure? I hope this has given you a bit of confidence that you can do anything. Are there questions I can answer? What's your greatest fear? Let me know how I can help you fulfill that dream of traveling.
Would you like to follow along on my journeys and continue to get travel tips? Then sign up for my newsletter here. We'd love to have you in our community of travelers.
Category: About Us, Inspiration, Logistics, Saving Money, Tips on Travel