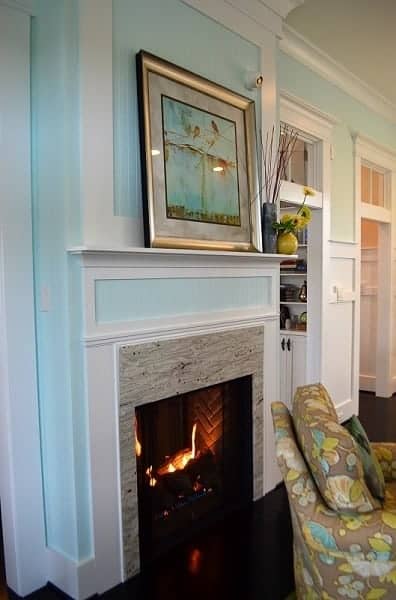 Have you heard of "America's Largest Open House" and Virginia's oldest volunteer tourism project? If not, it's time to take notice. In the last 8 days of April (yes – this week) every year since 1929, nearly 26,000 visitors have had the privilege of touring gorgeous homes throughout the Commonwealth of Virginia for Historic Garden Week (HGW). Here's why you won't want to miss it.
You'll Get Exclusive Access into Private Estates
OK, let's just admit this right off the bat. One of the biggest reasons that I go on home tours is so I can see what's inside and in the back yard of the gorgeous homes in our area. If you're like me, there are a few stately neighborhoods (maybe waterfront or mountaintop) that I drive through and try to envision what's behind the front door.
So…here's your chance! Each regional tour offers multiple homes in close proximity that are open to visit for often only one day, giving you a glimpse inside those splendid estates you've been fantasizing about.
2. You'll Learn The Stories Buried in Historical Homes
Virginia is a region bursting at the seams with historical significance. It's the heart of our country's foundation, so not surprising that many of the homes featured on the tours have their own noteworthy stories.
One distinctive favorite, built in 1758 on the Eastern Shore, is Eyre Hall in Cheriton. It was recently honored as a National Historic Landmark after being vigilantly preserved by eight generations of owners from the same family. Countless pristine antiques, dating to the birth of our nation, grace the rooms within the estate; including a handwritten letter from Revolutionary War hero and French aristocrat, Marquis de Lafayette. (Note: the home is only open one day each year during Historic Garden Week, so don't wait.)
Riverview Farm (below) is one of the James River Plantations that was on the tour in 2016. It was built in 1860 by a descendant of William Randolph. During the Civil War it survived cannon fire and Union encampment.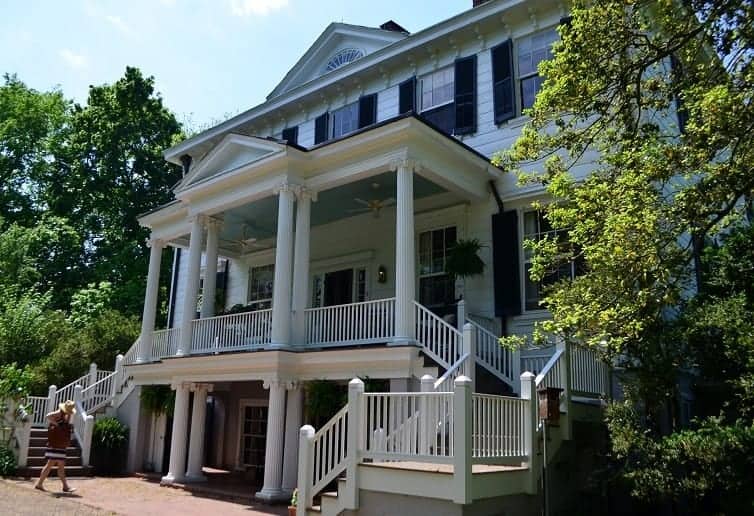 3. You'll See and Smell Gorgeous Flowers & Gardens
April is consistently the ideal time of year to show off Virginia's natural gifts and nearly 50 different Virginia Garden Clubs use their gardening and floral arranging prowess to do just that. Throughout each of the homes you'll find artistic, dazzling arrangements bursting with colors, textures and themes to compliment each space.  They estimate that over 2,300 arrangements will be created especially for this week.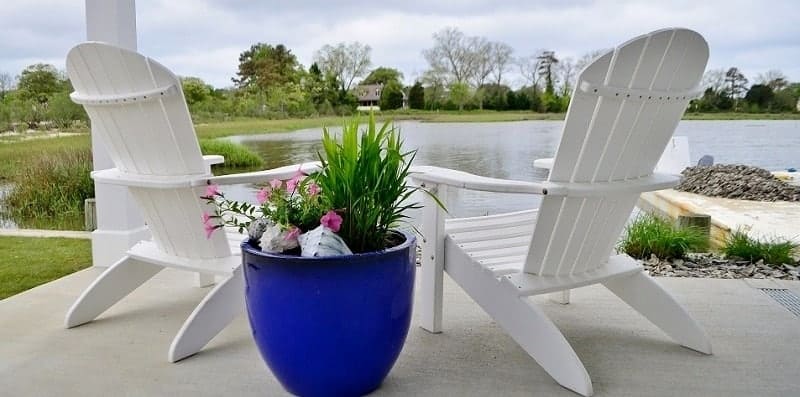 In addition to the abundance of natural ingredients arranged around the home, many estates also include outdoor garden spaces to die for.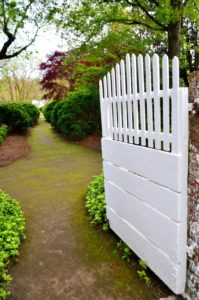 These aren't just ordinary patches of greenery, but tranquil sitting areas, flower-lined woodland paths, riverfront vistas, and art-filled hideaways. You'll want to secretly devise plans to befriend the homeowners, so you can enjoy a glass of wine in their garden.
4. You'll Pick up Great Decorating Ideas
Suffice it to say that the homes of those who can either afford to hire a decorator or the creative types who can make their decorating dreams a reality are worth experiencing, if only to get imaginative decorating tips.
The general rule for the homes is that no photos are allowed inside, so be sure to ask before you snap a picture. But if you're observant, you'll surely find many imaginative ideas that you can commit to memory or make note of on your smart phone.
5. You'll Support a Much-Needed Cause
The Garden Club of Virginia leads the challenge to protect and conserve Virginia's natural beauty. Starting in 1929, they made it their goal to preserve the state's historic public gardens. From Thomas Jefferson's Monticello, George Washington's Mount Vernon, Bacon's Castle, Lewis Ginter Botanical Garden and beyond – a full diversity of gardens is represented in their projects.
Historic Garden Week proceeds support this mission and also provide graduate level research fellowships for building comprehensive records of historic gardens and landscapes in the Commonwealth. In celebration of the Garden Club's 2020 centennial, funds have been pledged to support Virginia State Parks as well. The economic impact of Historic Garden Week over the last 45 years is estimated to be over $425 million.
6. You May Meet a Local Celebrity
Last year while on the James River Plantation Tour near Richmond, a friend and I walked into the kitchen of the delightful Riverview Farm (aka Nordt Family Farm) and learned that the plantation and Nordt family would be featured in the November/Thanksgiving Issue of Martha Stewart Magazine. Then, while exploring the home we were honored with the opportunity to talk with Dianne Nordt while she was meticulously weaving one of her hand woven Merino wool blankets . What an honor to see this craftsperson at work.
Celebrity sightings aren't the norm, but you never know what surprises and delights may be around the next corner.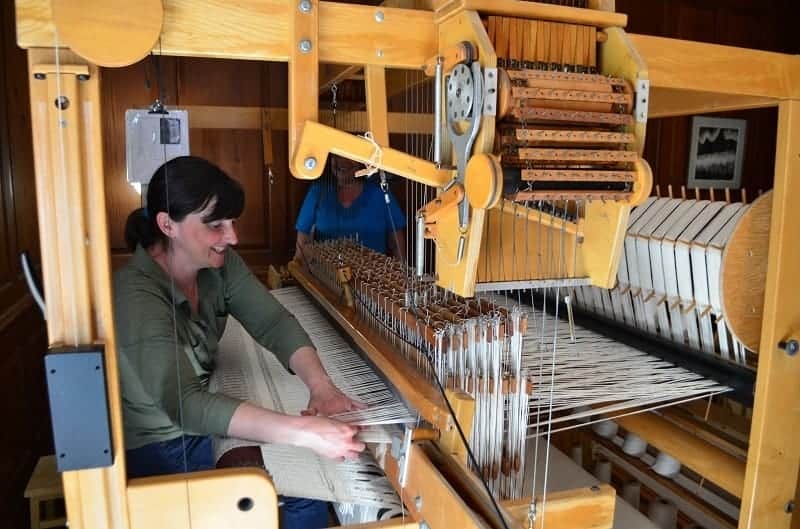 More Helpful Info:
Even though some tours began Saturday, April 22nd, they continue throughout the week. Various tickets can still be purchased at the discounted advance price online. Generally the price increases by about $10/pp the day of the event. Save money and visit the HGW Website to buy tickets now or find maps, descriptions, times and other details.
Have you experienced one of the Historic Garden Week Tours? If so, what's been your favorite so far?
Category: 1 - 9 Days, Agriculture, Architecture, Floral Design, Gardening, History, Learning Travel, North America, Season, Spring, United States, Virginia