Is there still value in printed maps?
Depending on your age, you may remember the joy and excitement of getting physical letters in the mail from family and friends, flipping through pages of photo albums or books, or studying maps before a big road trip. Is it possible that the next generation won't ever have the experience of physically touching their personal documents or will everything be digital?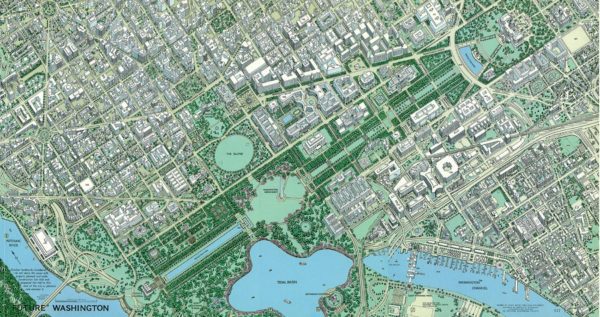 I've been thinking quite a bit lately about the gradual disappearance of the printed records of our current history and civilization. In this Information & Technology Age of Google, GPS, social media and cell phones it seems that, while there's more data available than ever before, we're losing any physical printed records of our world.
Value in Printed Maps
Today I'm thinking about maps. I recently discovered National Geographic's digital archive at "Map of the Day", which brought back fond memories of the printed maps that used to be included in the original National Geographic magazines.
Do you remember those? Generations of readers had the pleasure of opening a map of a far-away land to discover countries and cities they'd never seen before. Besides the imagined adventures, the maps were used for school projects and reports, wall decor or even crafts. Sadly, it seems they were phased out of the mailings sometime around 2012. The crazy thing is that in the 21st century there are people in their teens and 20's that don't even know how to fold a map, let alone read one.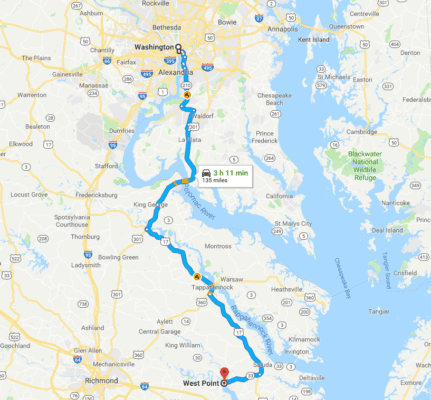 Have you ever used a printed map to figure out a road trip? It's quite an adventure in itself. Searching for the best route, choosing a few side trips off the beaten path and discovering that you'll be closer to that favorite park than you realized.
Now, I'm not one to cling to the past. I embrace new technology, and like many people, have become dependent on the Google Maps app on my phone to get pretty much everywhere. However, as a lover of art, graphic design, adventure and learning, I still appreciate so much about physical maps and even globes. There's just something different and magical about seeing the big picture and spinning a globe or highlighting a path on a printed map. The colors, the symbols, the ability to see what may be just a few miles from my intended route can make an everyday journey much more of an adventure. Google generally provides a laser focused view of a particular route and makes it so much easier to miss out on a side-trip that could be the highlight of my day.
Have you ever walked into a bookstore or antique shop and perused the antique and vintage maps? They often show the world when populations were smaller, life was simpler and cities were less crowded. Sometimes it's impossible to imagine what a familiar neighborhood looked like a few decades ago, when it was just farm land. To think that so many areas have changed so drastically in the last 30, 50 or 100 years. What will they look like in the future? It makes me want to take photos of every street where I live or work, then return in the future to see how they've changed.
Sweet Surprises
Living on the east coast now, I love to dig through antique maps from the early years of our nation and envision the places where our forefathers walked. A recent drive to Washington DC took us down a road where George Washington had regularly traveled from his northern Virginia home to Williamsburg's meetings of the House of Burgesses in the 1700's. Signs along the road designated it as "Washington's Burgesses Route". It was so exciting to picture Mr. Washington on his horse or in his carriage traveling the same path that we were on, but instead of a few hours of driving, it took him several days and overnight stays. In fact, it was on this route where he met his future wife, Martha Dandridge Custis.
Of course, when mapping our route, we saw no indication of the road's significance on our Google phone map and we easily could have missed out on this historical surprise.
Maps also provide a way for us to document our own personal history and aspirations. The thrill of physically putting a pin in a wall map is a fun way to record places you've visited or locales that you dream of experiencing. Watching the shifting boundaries of countries on maps of the world, reminds us that our entire civilization is always changing. And of course, the graphic and artistic creativity put into so many maps makes them works of art in their own right.
I truly understand the value of online and digital maps that can be accessed from anywhere and created with intricate detail and accuracy from satellite data. I get that printed maps can be cumbersome and even hard to read at times. I only hope that coming generations realize and cherish the value of these fragile, physical reminders of our political, historical and human world as the years go by.  As well as making it a priority to find suitable places to store, display and appreciate them for all the magic that they hold.
Are you a map-lover?
How do you feel about the future of printed maps?
Category: History, Inspiration