Are you looking for your next big adventure? Looking to do something in the great outdoors, and find a change of scenery from where you are? How about a summer job? Some of the most refreshing and inspiring places are in the United States National Park System. Recently, the National Park Service (NPS) announced hundreds of seasonal vacancies for next summer.
The NPS offers opportunities to work in summer jobs at more than 400 national parks and offices—from Maine to Guam, the Virgin Islands to Alaska, and anyplace in between. Their goal is to partner with communities across the country to preserve areas of significant history and natural beauty and to create places for outdoor fun. In some cases, housing may also be available.
Application dates are open on a rolling schedule by region and position type and are being accepted for 2019 summer positions in the following weeks. Pay close attention to the dates, you'll only have a 5 day window to apply!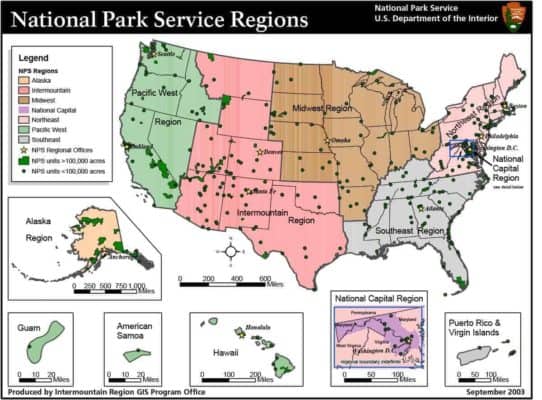 Park Ranger (Interpretation) and Park Guide
Pacific West and Southeast Regions, 11/5-11/9
Intermountain and National Capital Regions 11/12-11/16
Alaska and Northeast Region 11/26-11/30
Park Ranger (Interpretation – Language) and Visitor Services Assistant
Pacific West and Southeast Regions, 12/3-12/7
Intermountain and National Capital Regions 12/10/-12/14
Alaska and Northeast Regions, 12/17-12/21
Additional vacancies may be posted outside of these date ranges, so check now and often. There are several applications, depending on the type of summer job and region you're applying to. You can find all current vacancies with the National Park Service at USA Jobs here:
Find out more about all the possibilities for NPS jobs here, including
Let me know if you've worked for NPS or have a dream to do it. Visiting all the National Parks is on my bucket list and I've made good progess in visiting many of the parks, but someday I'd love to work at one.
Category: 60 - 90 Days, Alabama, Arizona, California, Colorado, Duration, Florida, Georgia, History, Louisiana, Natural History, Nature Preservation, New England, New Mexico, New York, North America, North Carolina, Photography, Regions, Science & Technology, Service-Oriented Travel, South Carolina, Southeast U.S., Southwest U.S., Summer, United States, Virginia, Volunteering, Washington, Washington DC