Do you know the secrets behind finding the best time to buy airline tickets? The timing may not be what you thought it was.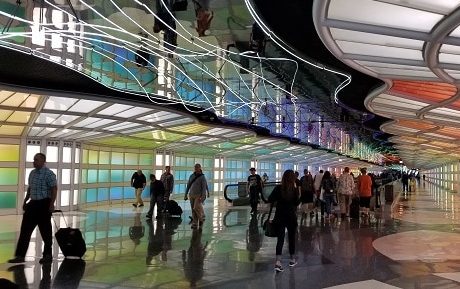 Since the airline practices are always being tweaked, whenever I have trips coming up, I try to check the latest data on the best time to buy plane tickets.
Fortunately, today I found this wonderful 2018 Airfare Study from CheapAir.com.
The study pulls data from 917,000,000 different flights in more than 8,000 markets in 2017. I'd say that's very thorough.
Based on their findings, the prime booking window is 21 to 121 days before your flight. However, it could fluctuate based on the season that you'll be flying. That was news to me and definitely something to keep in mind.
According to the data, an average of 69 days ahead is the best time to buy Fall flights.
62 days ahead for Winter flights.
90 days in advance for Spring travel.
47 days prior for Summer trips.
Of course major holidays are usually excluded in these time frames.
CheapAir.com also offers a few other nice tools and info:
If you want to check on the best time to buy a specific flight from airport to airport, you can search for that detailed information here: When to Buy Flights  This is one of my favorites, because you can also get an idea of what the cheapest flights will most likely be, so you know when you've found a great price.
Are you planning to travel internationally from the U.S.? The best prices there can range from an average of 66 days ahead for Canada to as long as 207 days (nearly 7 months) for the Caribbean. Europe is an average of 160 days, so still a little over 5 months. The graphic below will help you. I suggest you read the full article here, if you expect to leave the U.S. in the coming year. There are some excellent insights there and plenty of reasons to plan ahead.
Do you have any tips on flight shopping or your experience with the best time to buy airline tickets? I'd love to hear any insights that you have. Or do you have other questions about air travel? Let me know.
Travel safe and always be kind to your fellow travelers.
Category: All Year, Fall, Logistics, Saving Money, Season, Spring, Summer, Tips on Travel, Winter